This one was taken earlier from my sister's house as we evacuated.
We were delighted to know that the United States Post Office does not let you down.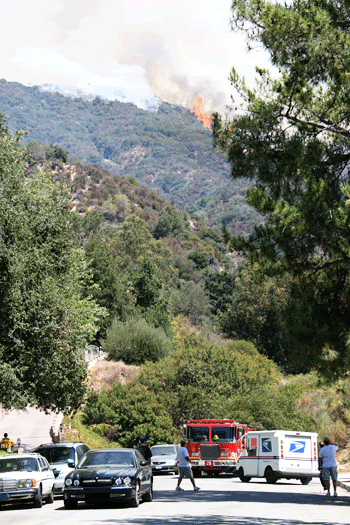 These were taken at 7:40pm Pacific Time behind our neighbor's house.
Hubby is here with me. They won't let anyone up the hill.
My brother-in-law is still at his house.
Thank you for your prayers.