My in real life friend Michele started a blog a few months ago called
It is a cooking blog with some amazing recipes. Her first recipe was this maple syrup.
I have been wanting to try it out and finally got my act together this morning.
It was so easy and everyone loved it!
Who wouldn't when you start with two cups of sugar-
one brown, one white
add a cup of water
then find some really cute heart shaped measuring spoons that your mother gave you that say things like a heap of love, a spoonful of laughter, a dash of kindness and a pinch of patience
and add three tablespoons of light corn syrup
stir and take some cute pictures of your little one trying to navigate slippery hard wood floor for the first time but sliding backward further and further away from his toy
while waiting for it to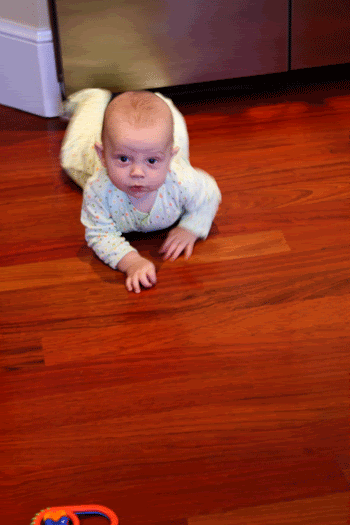 boil for three minutes.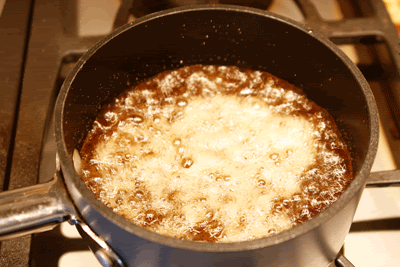 Add some butter and maple flavored extract
and
voila
you are like a giant maple tree eeking out a bounty of hot syrup for some
pancakes
or
French Toast!
Here is
Michele's
recipe
1 cup white sugar
1 cup brown sugar (light or dark)
1 cup water
3 tbsp. light corn syrup

Bring to a boil, uncovered, over med-high heat; boil for 3 min.
Remove from heat and stir in:
1/2 to 3/4 tsp. maple extract.
1 Tbsp. unsalted butter
Pour into small, serving pitcher. Makes about 1 1/2 cups. Keeps well in refrigerator in a lidded-glass canning jar (or an old glass maple syrup container), so don't hesitate to double the recipe if you have a large family. It can also be made using only white sugar, or only brown sugar. Try the different variations and decide which one you like best!
The consistency is thin while the syrup is hot. It will thicken as it cools.