Someone around here has taken a stand
and there is no stopping him no matter how
much his mother protests.
He is digging his toes in ( a different approach than the usual heels)
and is pressing forward.
So his mama is singing-
I'm Still Standing...
and
I'll Stand by You...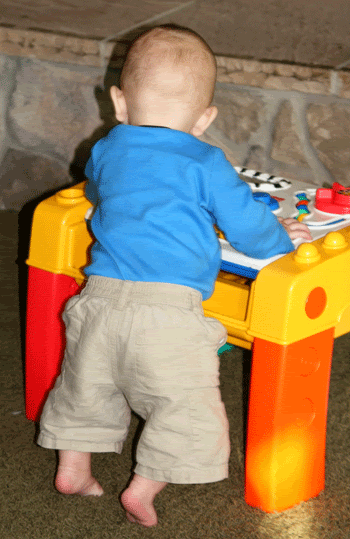 and
Stand by Your Mommmmm (Man normally)
and
Stand by Me...
and because Little Bear realizes that his mother is not ready for him to take such a stand because she is desperate for him to remain a baby and not start walking next month at 7 months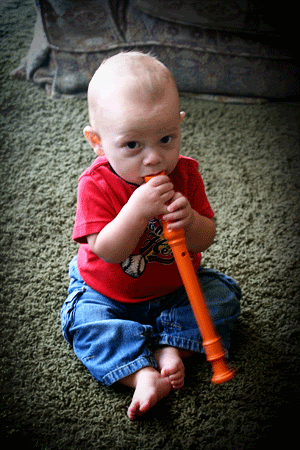 he has decided to take up the recorder instead and just accompany me in all my singing endeavors
while the rest of the family covers their ears in horror.