I have survived my computer's long stay in the hospital with minor withdrawal symptoms including a slight twitch, some wandering aimlessly and a general missing of my connection to you all. But I have to say that it was well worth it because this baby is working like a dream.
Oh, how I love cliches.
So, without further ado, here are some Halloween festivity photos. I have so much more to share with you that I can barely contain myself to this topic, but I AM GOING TO TRY
because it is late and I am sleepy and it all might come out as gibberish.
and carving look alike
jack o lanterns.
notice the two bottom teeth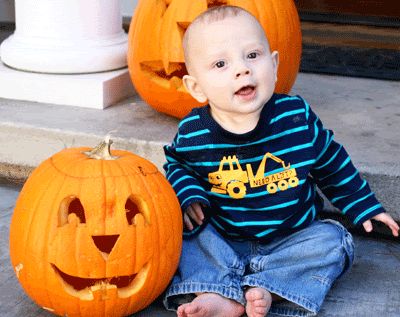 Mister Luke carved his first pumpkin completely by himself.
He was quite proud of those teeth.
and Jackie Boy just wanted teardrop eyes and vampire teeth
and to love up on his jack-o-lantern a bit.
After all, they share a name.
Then we roasted us some pumpkin seeds which is
a tradition in our family.
They are yummy!
The boys ate them up.
We headed to the school's annual Halloween Carnival where Jackie Boy
volunteered for this job and Toots decided to throw these sponges.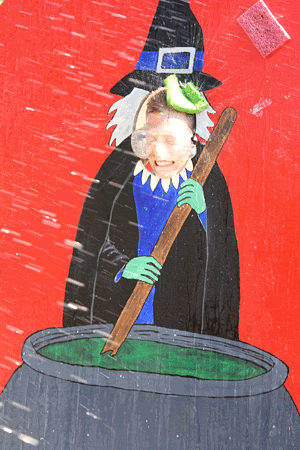 This was a favorite. I mean, who doesn't like trying to grab
a bunch of money in a wind machine?
Too bad the money wasn't real because Toots got ahold of a lot of it.
But, we did win some of these-
cakes
at the
cake walk.
Guess how many cakes these boys showed up with?
FOUR!
FOUR CAKES they won at the cake walk- one for each of them.
So we took the baby out of the stroller and put the cakes in there instead.
This was the most creative one.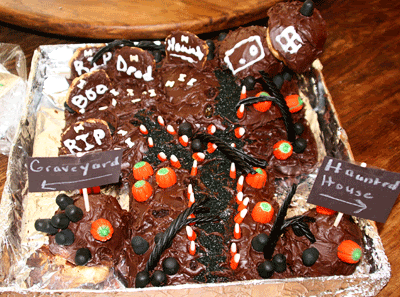 Luckily, my mom was having a party so we donated the cakes to the party.
Did you know that I have this adorable baby who is 7 months old tomorrow?
Did you know that his blog name was this inspiration for this year's costume?
Well, if you didn't, now you do.
I present to you my LITTLE BEAR!
He was absolutely delectable that night in his costume.
My mom's best friend who has always been like an aunt to me just loves him
and she reads my blog so I just had to share a picture of these two.
Here are all four boys dressed up together.
Little Bear just can't get over that blue guy hovering above him.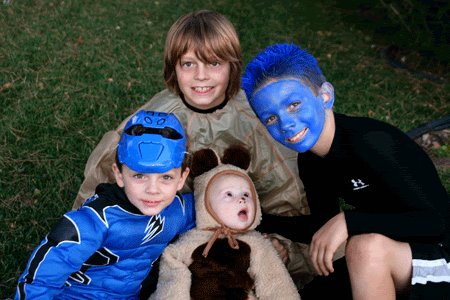 And here is our beautiful crew heading out to trick or treat. My beautiful niece is a lion tamer, Jackie Boy is a member of the Blue Man Group (he had friends that dressed up with him), my nephew is a gangster in pink, Mister Luke is a blow up sumo wrestler, then we have Jack from Jack in the Box, Little Bear as himself and a very super duper cool in his favorite color ever blue Power Ranger.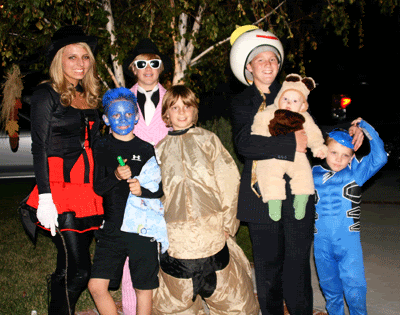 Hope you all had a fun time celebrating too.
Thanks for letting this computer deprived blogger share so belatedly.