This little bundle of cuteness
fresh from the bath here
is smiling because he did something momentous
earlier in the evening.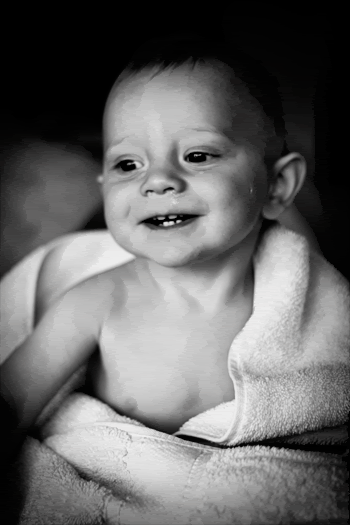 Coaxed by his brother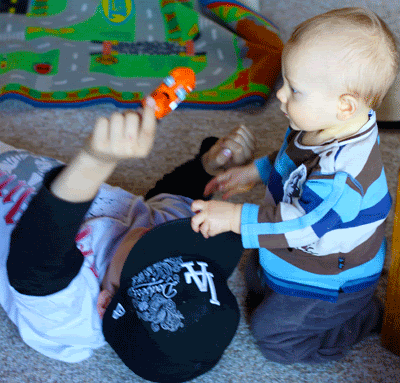 who was using a car as incentive,
don't vehicles always motivate men
Little Bear stood on his own.
He reached for the prize
and stood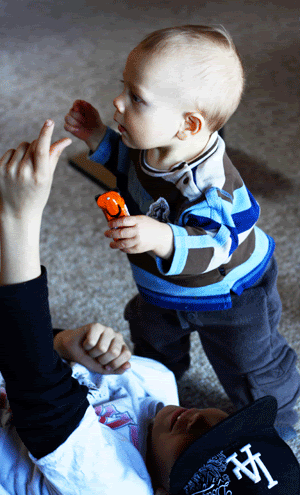 car in hand!
It is so funny because he started crawling a 6 months and cruising at 6 and a half so I thought for sure he would be walking early.
I am not complaining.
He is almost a year old.
Mister Luke walked at 14 months. I though something was wrong and that he would never walk.
Then Jackie Boy walked at 10 months. I wanted him to go back to crawling.
Toots walked at a year.
Little Bear will walk in his own sweet time.
But from the looks of tonight...
it is probably not that long off.