Ever since we arrived, we have been hearing about the
Whitefish Christmas Stroll.
Are you going to the Christmas Stroll?
Be sure to go to the Christmas Stroll on the 11th.
The chestnuts are delicious at the Christmas Stroll.
So last night we headed into town for the Christmas Stroll.
We had never heard of a stroll before.
But, people had mentioned food, and floats and booths so we were expecting a parade perhaps and some booths and chestnuts.
We bundled the kids up and as we walked into town, we picked up some free
hot chocolate.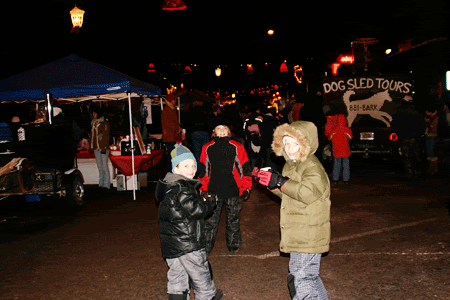 There were about three groups of dogs with dog sleds.
Here was a cute one with some sweet dogs peeking out of this truck.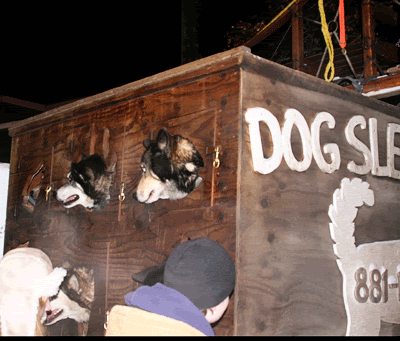 The boys loved petting them.
It turns out that their floats do not actually go in a parade. They are stationary and you parade around them.
I do not know this woman, but I thought it was great that she was ice skating in a trailer meant to me a
non- moving float.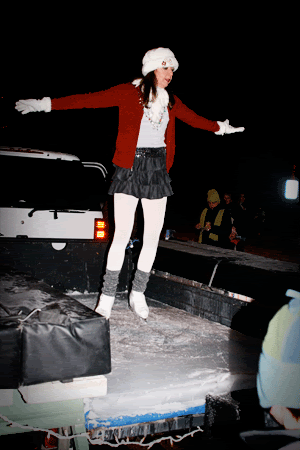 This decorated miniature horse was a hit with all the kids.
We saw Santa in the local quilt shop and on our way out, we were offered these.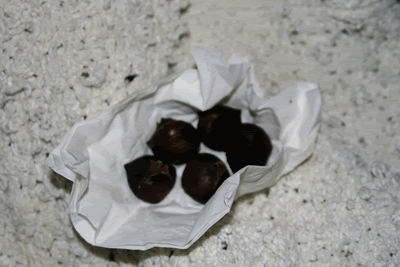 No, they are not Hershey's kisses as the kids thought, but rather the chestnuts everyone had been talking about.
Here is the open fire they were roasted over...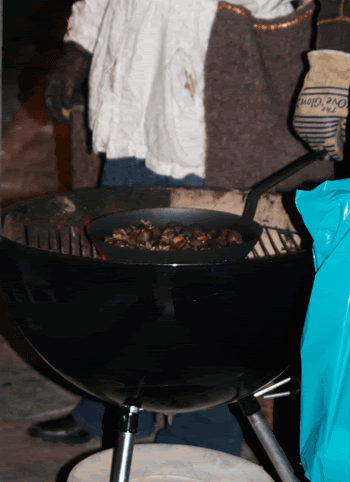 Who knew?
Roasted over an open fire in a Weber barbecue!
I thought the chestnuts were good,
but Hottie Husband nearly gagged.
Here we are riding in a horse drawn wagon around town. You can't really tell from the pictures, but the wagon was really big and was from a local guest ranch.
Mister Luke looks too cold to smile!
These cute guys sat across from us.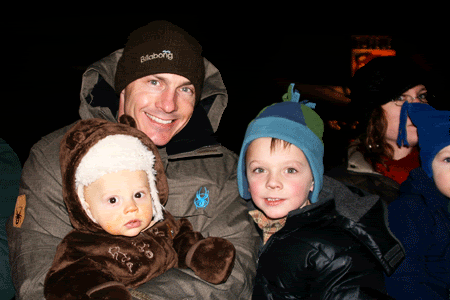 It felt very much like a sweet Christmas celebration.