This Little Bear of mine is growing up too fast.
He is ten months old today and
has seven teeth.
See how he has only three on the bottom?
He also has much more hair growth on the top than on the sides creating the effect of a
toupee.
Because we are much too cool for a toupee,
we turn it into a
MOHAWK!
And oh, does he get attention for that hairdo!
And he soaks up the love of strangers, smiling and grinning
and eating it up.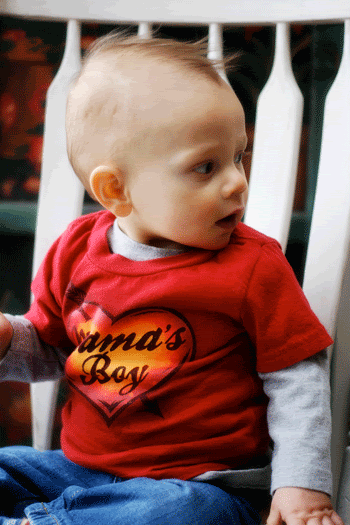 He is a joy and a delight and such a good baby that I feel a little spoiled, except for the fact that he is my fourth boy so I think it is just
grace and mercy
being poured out for my sanity.
His disposition is sweet and joyful, tolerant and loving, fun and silly.
Our whole family feels so blessed by him.
Those sweet brown eyes.
Oh, I could look into them all day!
If there were time, that is!