School is officially out...
in four days
and usually
we have a swimming pool
and warm weather.
But, right now in Montana
we have rain.
Lots of rain.
And I am still in my jeans.
Yesterday, I protested and wore a sundress and sandals.
The weather didn't care about my protest.
It didn't even bat an eye.
Just drizzled some more right onto my sandals and my not yet chipped red toe nails.
Usually, I have many boys at my house on the last day of school.
They swim in my pool, drink lemonade, and eat pizza.
I feel like the boys will have nothing to do this summer at the house.
They are fish so the pool keeps them busy, worn out and having fun all summer
So, I went out and bought a tether ball.
Isn't that a great substitute for a pool???
Can't you just picture them playing tether ball all summer long??
NOT.
But, somebody likes the new toy.
In fact, someone better let Napoleon Dynamite know

that he better move over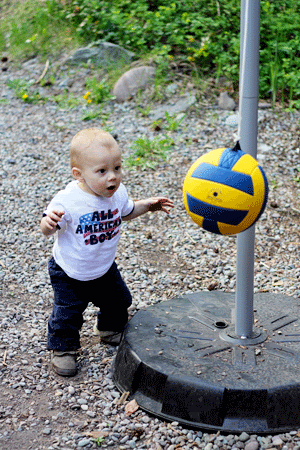 because this boy has got
skills.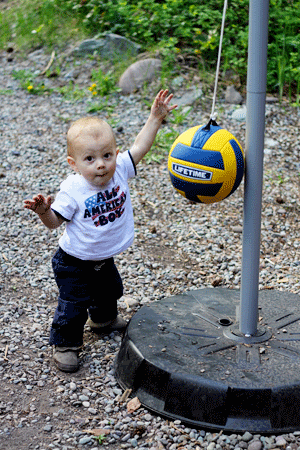 Okay
I'll stop whining about my pool or the lack of my pool.
We may not have a pool...
but we will have
tether ball
and hiking
and biking
and boating
and fishing
and
wake boarding
and eventually some warm weather
.
Still... I'm really going to miss that pool this summer.