Who's Your Farmer?
Buy Local!
These are Montana slogans that are on bumper stickers all over town.
Guess what?
I can answer the question.
I can say who my farmer is.
We recently purchased a share in an organic farm.
What is that you are asking?
Well, let me tell you.
It means that we paid for a share of the farm's production.
With this we can, but don't have to, help plant or harvest.
On our first visit, our farmer was feeding the boys celery and chives she picked right from the soil.
They loved it.
But the primary benefit of buying the share is the variety of locally grown, organic vegetables
that we will receive from our share throughout summer and into fall.
I am already looking forward to the squash and pumpkins.
This is a portion of our first distribution.
red and green lettuce, potatoes, and spinach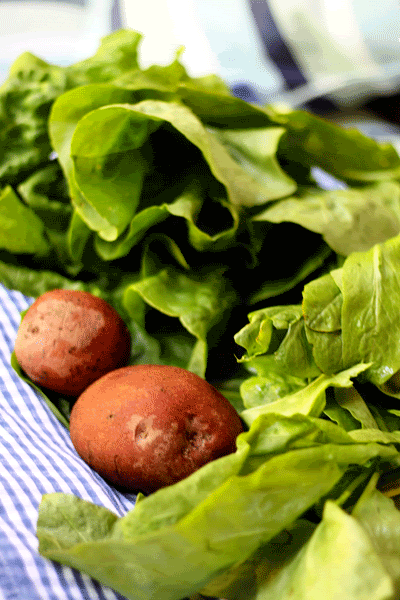 I made a salad with maple balsamic dressing and had it for lunch.
Yum!
I can't wait to take you on a tour and introduce you to our farmer.