I had never seen or tasted a huckleberry until this summer.
They grow wild in Montana.
We hiked up to pick some recently.
Of course, the boys and I thought we could just take the nice gondola up to the top of the mountain, pick ourselves some huckleberries and then take the nice gondola down.
But, Hottie Husband is of the belief that if you are going to go to the top of a mountain, then you ought to hike to it.
It was worth it.
The scenery was incredible, the flowers blooming wildly, and it was the perfect temperature.
I wasn't sure if we were going to be able to bring any huckleberries home because the boys were just eating them as they picked them.
But, we did end up with enough to make some huckleberry pancakes for breakfast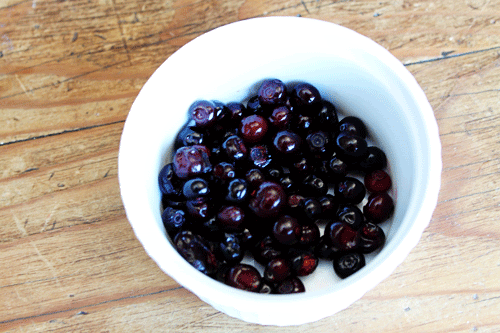 and of course to make the healthiest thing possible with them.
A huckleberry shake.
It is probably the best shake I have ever had.
It is a good thing HH had us hike to the summit of the mountain after all!
I didn't have to feel so guilty gulping it down.