Let me show you why I love living in Whitefish, Montana.
Welcome to our Main Street (aka Central Street).
Notice the crowd gathered for Winter Carnival with the ski mountain framed in the background.
Winter Carnival was created to help the town beat the winter doldrums.
And you are just about to see how that's done Whitefish style.
The day starts with a pie auction in a church basement, then there's the Polar Plunge in the frozen lake to raise money for charity.
Then, the big parade.
How can these ladies not make you smile?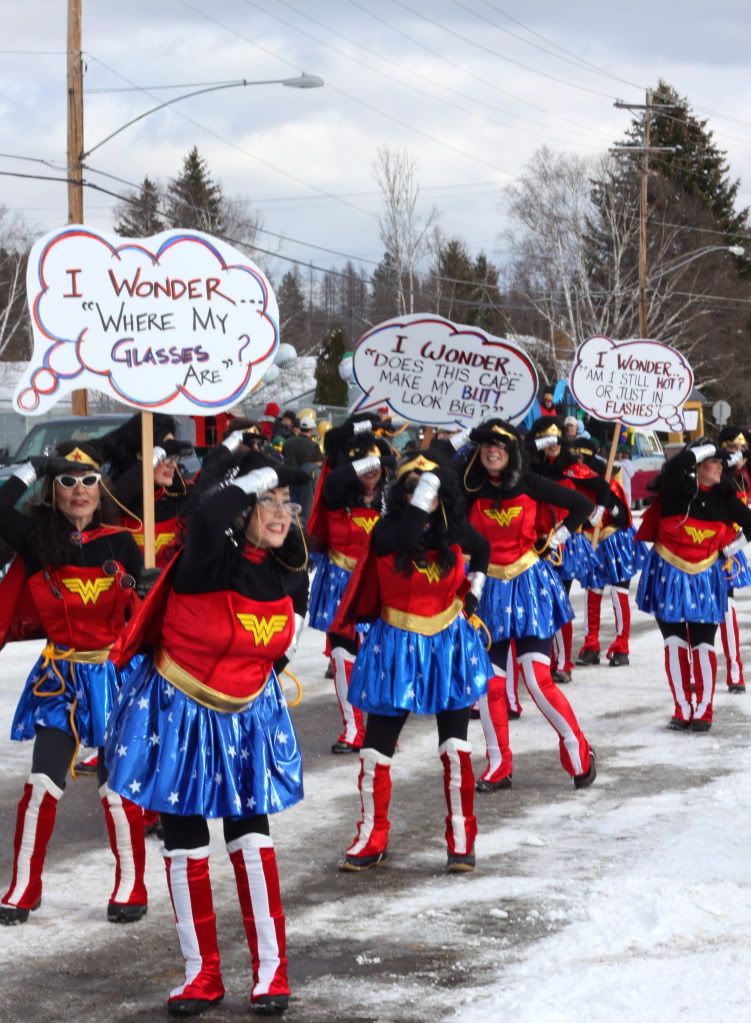 The theme was "comics" this year.
Thus, the Grand Marshal dressed as Superman!
Loved this lovely lady dressed to match her polka dot horse.
This guy must have come out of a backwoods trail to take a little stroll downtown.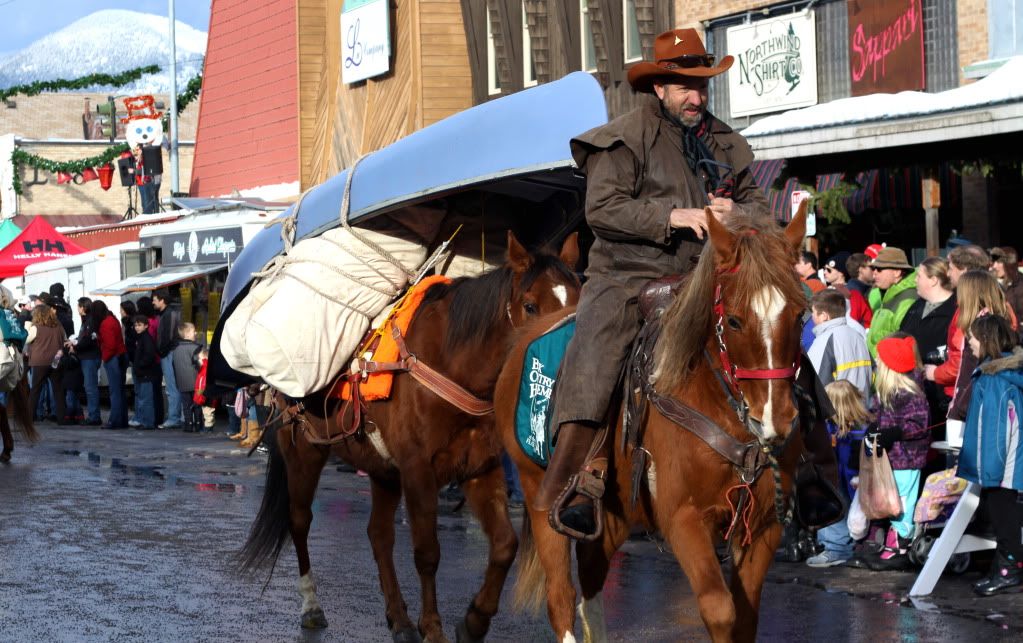 This is a Yeti!
They cause all kinds of crazy trouble during Winter Carnival, though I'm still not clear what the trouble is.
As you can see, nobody takes themselves too seriously here.
Whitefish loves any chance to dress up a little wacky and have some fun.
These cute boys made it in the parade again this year.
This time for baseball.
After all, they are 2010 10 year old State Champs.
Winter Carnival ends with a torchlight parade up on the mountain and a fireworks show.
And it means Spring is just around the bend.