I was reading a blog a few days ago and the woman had these warm, frolicking pictures on the beach.
Sand between toes, splashing waves, sun shining.
And I thought- I can beat that!
I'll go stand on a frozen lake amidst auger holes and mealworms with a busload of fourth graders.
So I did.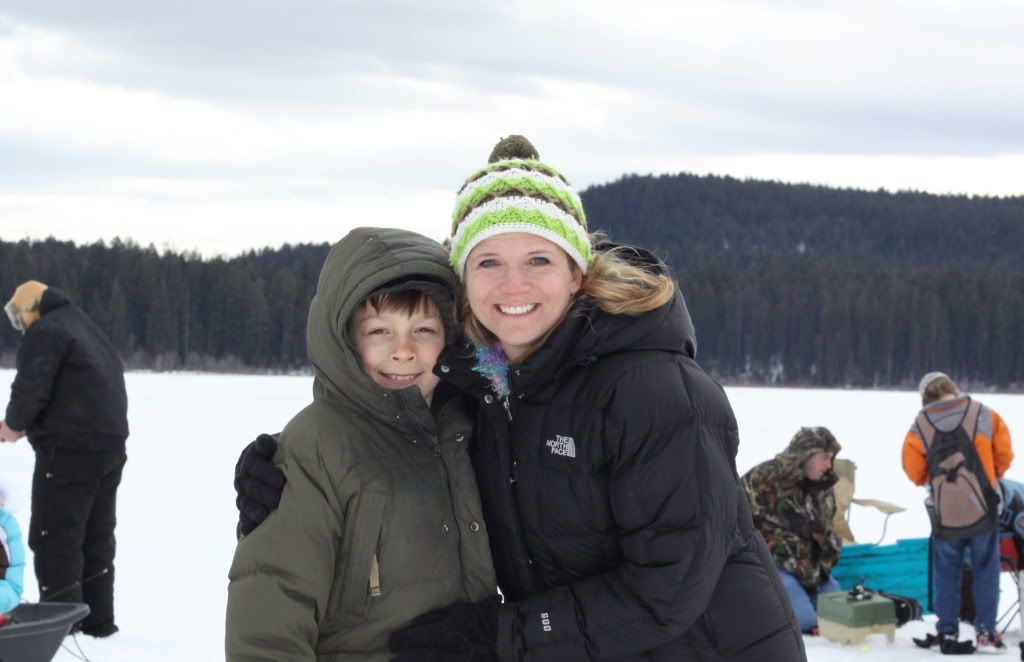 And I got to spend the day with this cute kid and his buddies.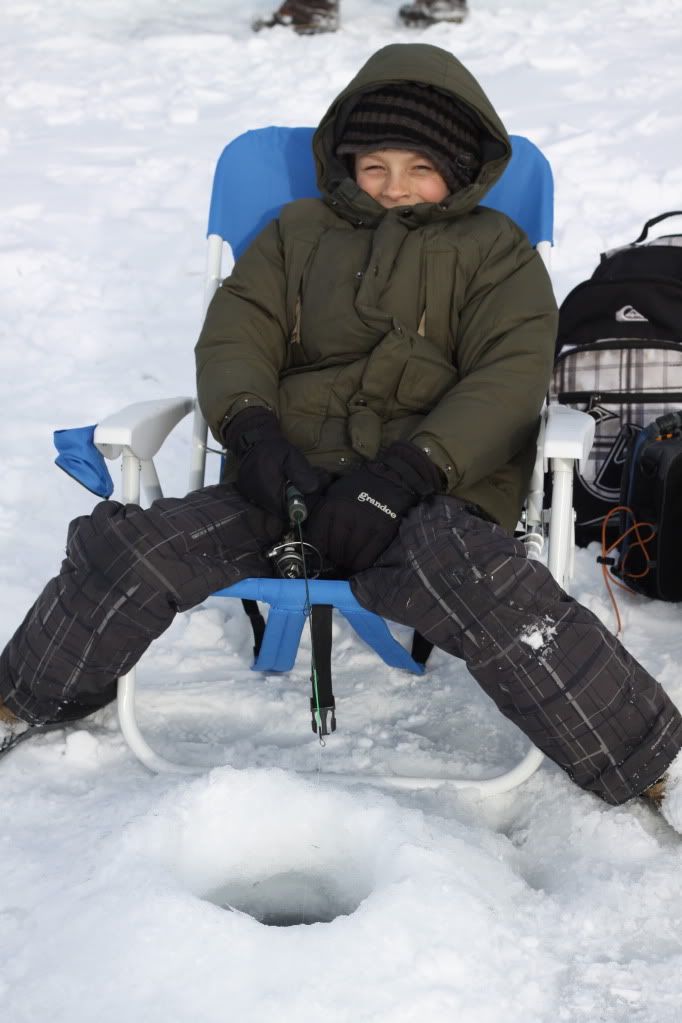 For you dwellers of places where lakes don't freeze, I'll tell you that this is safe. And that it doesn't feel weird at all to walk on ice. The kids filed out of the bus with their chairs, buckets and lunches and found a fishing hole to call their own for the day.
The fish and wildlife people had already cut the holes and had poles ready.
Little boxes contained mealworms for bait.
I spent the day poking hooks through these little guys.
It's a good thing dad taught me how to fish and bait my own hook.
Jackie Boy was very intent on two things—catching a fish and helping his friends.
He is the very helpful sort.
The kids caught some tiny perch
and I was impressed that they knew it was too small to keep.
This guy got released too and swam away.
My child spent the entire day pretty much like this.
Looking at the fish swimming near his line.
And like this!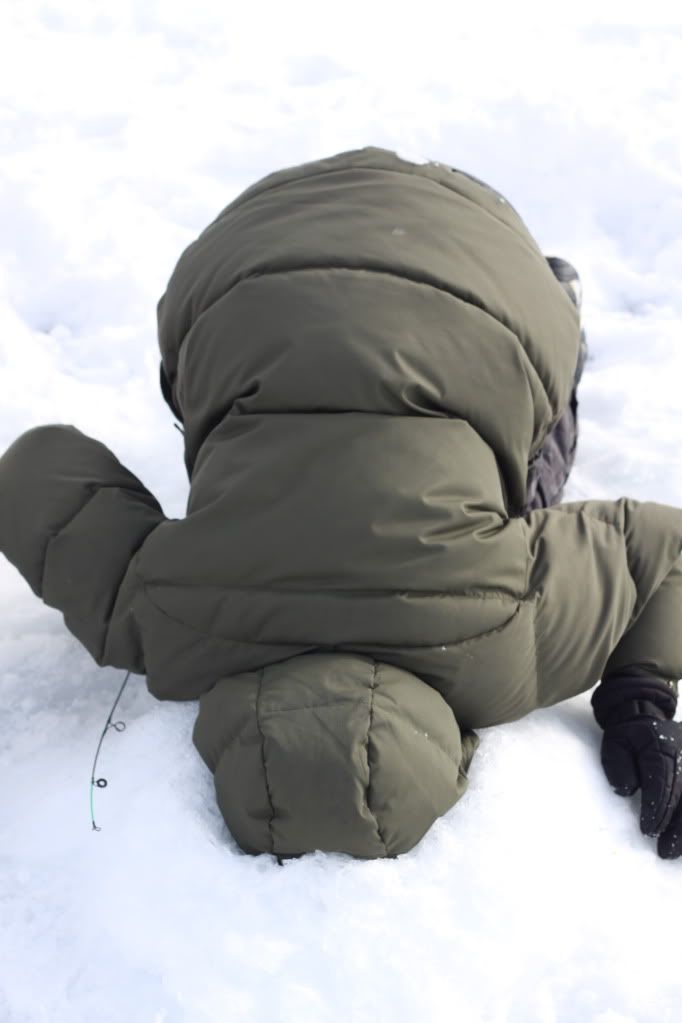 Oh, there's that cute face again.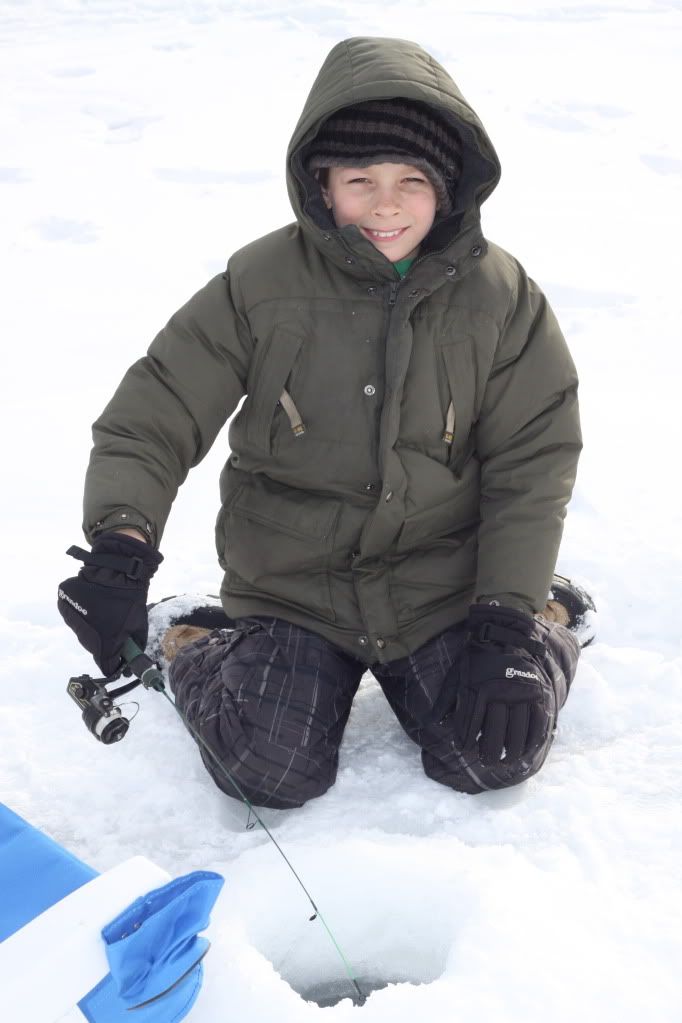 Two eagles flew over as we fished.
And this puppy a friend brought along gave us all a good laugh.
He was hooked up to an ice chest.
A chip bag floated by in the wind and he took chase, dragging the ice chest behind him and tangling some lines in the process.
It was a good day in Montana.
Beat that- Warm Sunny Beach Girl!