For Valentine's Day, HH gave me...
not a yogurt bath
naughtiness
or a spa treatment
that reminds me I have a gift cert. for one I need to use.
He actually gave me a really cute new ski jacket,
but
this post honestly has nothing to do with either of us.
It has to do with Little Bear who I am going to rename Apprentice to Destructo Dog.
He apparently thought that breakfast time also means yogurt spa treatment for Destructo Dog time.
And he did it Jackson Pollack style.
Wing, whoosh, wing with the spoon.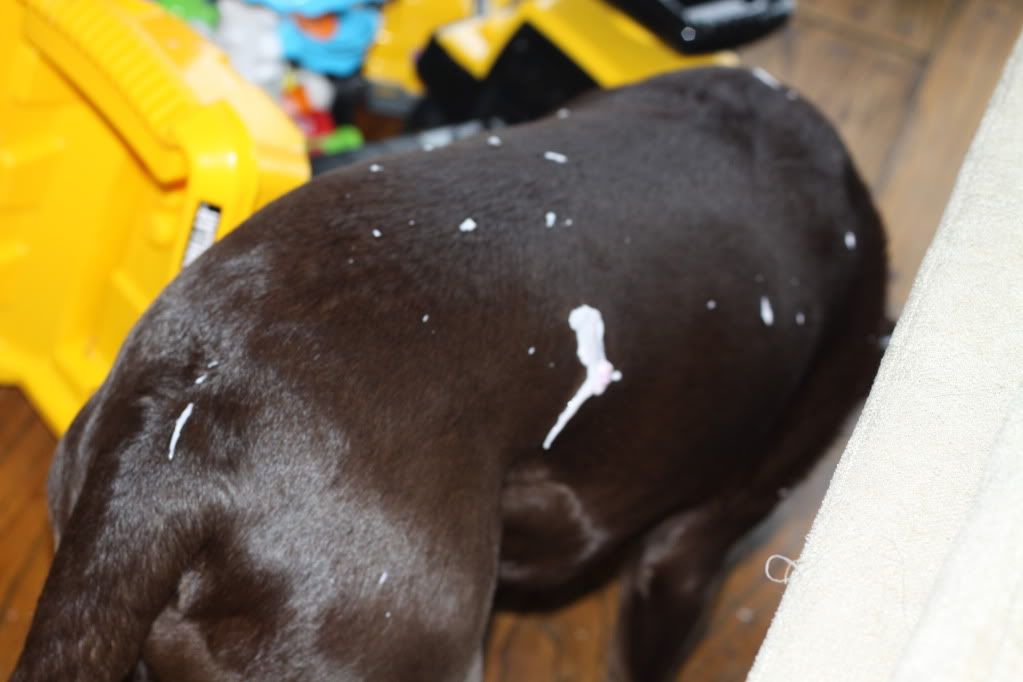 Giggles erupted from his high chair perch.
She loved the smell of herself and wiggled and wagged when I rubbed it in.
Yes, he made her a very happy dog.
These two are in cahoots, I tell you!