I'm usually very teachable.
It makes sense because I'm a school lover.
A researcher, a student, a teacher.
But, when it comes to athletics and umm....
my husband trying to teach me....
well...
I become sort of like a little kid
who doesn't want to be told what to do.
Even if he is pretty cute.
And the past few weeks, HH has been pushing me to get off the groomed runs and ski the deep powder and the steep runs with moguls and trees.
I think his intentions are good— he wants me to be able to ski with the boys who are quickly surpassing my skill level.
So, I'm letting him teach me.
Kind of.
We are serious business here because when you are over thirty five and smile with goggles on it makes you look seventy.
This does not mean I'm not complaining that my boots hurt.
To which he responds by adjusting them for me with utter patience until they fit just right.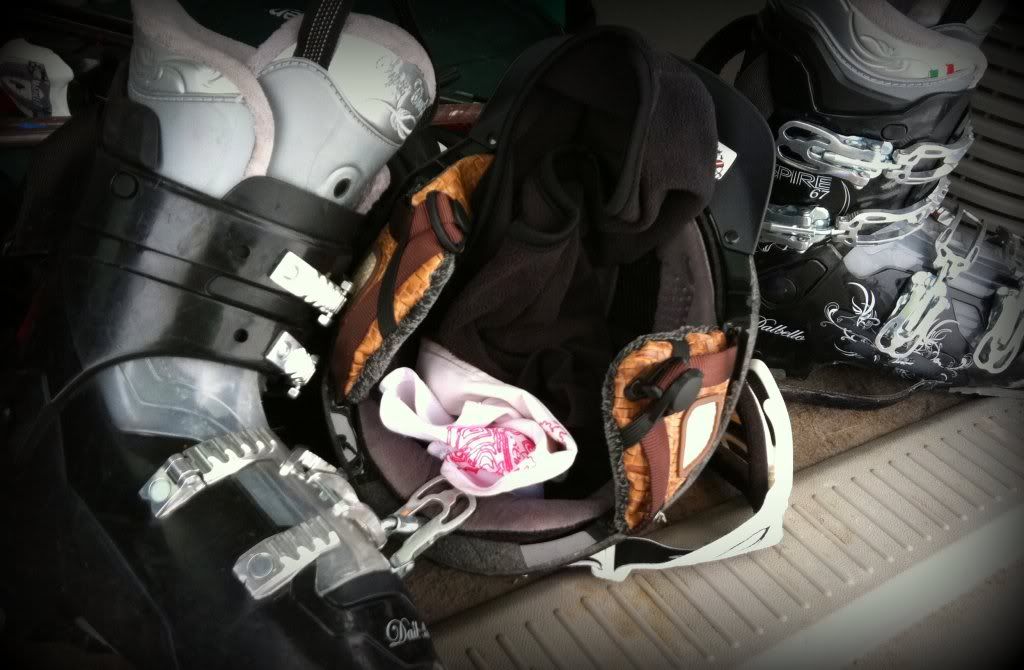 This does not mean that I don't give him dirty looks when he guides me to a steep run with trees.
To which he responds with- You can do it. Up and down. Get a rhythm. Keep your shoulders facing down.
To which I say- But, if I face down the hill then I might get going too fast and fall and break my legs and then who will do the laundry?
And then I go down, making the most ungracious turns you've ever seen with the most ungracious language spewing from my mouth.
I don't have anything close to a potty mouth.
Except for when something slams on my foot or hand or when I drop something valuable or when my husband makes helps me ski down scary runs.
But, today I went down them without a foul word and without a complaint and with a tad of confidence.
Sometimes it pays to be teachable...
even if you don't feel like it.
Are you teachable?
By those close to you?