We have been busy over here...
sitting around
figuring out what this green stuff is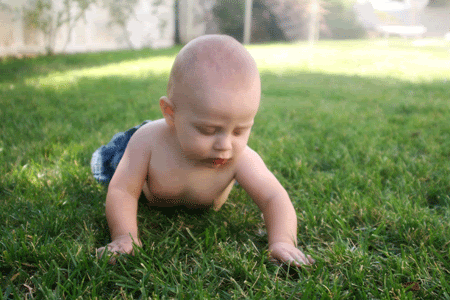 exploring its' texture
watering it with endless drool
so fascinated by it that eyes shall never see the camera lurking endlessly above
oh... what's this brown stuff?
It will soon be my lifelong companion
yes.. this is what we have been doing.
Who cares that we are moving
to the Northern land in less than a month!
We need to roll in the grass!
And sit in the laundry basket.
So much better and cuter than the stinky stuff usually found here!
And mommy needs to kiss these sweet things-
But seriously..
I have not packed a thing.
I have watched Hottie Husband pack.
He is real cute doing it.
So cute that maybe he should just do it all.
Yah right!
However, I have requested medical records for the kids, requested transcripts for the kids and contacted the school in Montana. But, I have never moved before so I am thinking maybe you ladies might have some tips about what I need to be doing.
Other than actually packing and rolling in the grass!