Here is how a conversation went between HH and I the other day-
me- A
re we getting stuff for each other for Valentine's Day?
HH- You don't need to get me anything except

wink, wink

, but I will be getting you something!
You don't have to get me anything.
Oh, yes I do. Remember when we first got married and we talked about how it was such a Hallmark holiday and we decided not to get anything for each other. Then, when I didn't get you anything... well, you weren't so happy.
smiling-

Oh, yeah! You better get me something.
I am glad I changed my philosophy on Valentine's Day or I would not have received this
very cool necklace yesterday.
I love how it is chunky and funky and I mostly love
TRUTH!
He knows me so well.


After 13 years of marriage, I think this is one of the sexiest things a man can do.
There is something about a father loving up on his kids that does it for me.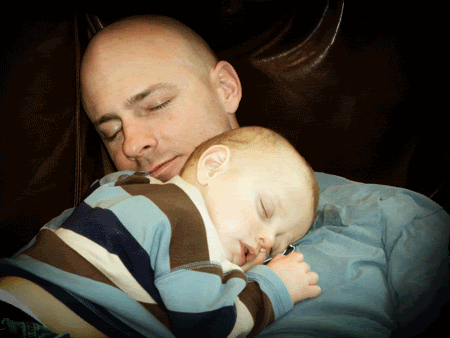 I came into the lodge from skiing last weekend and found them like this.
That's the way to make my heart go pitter patter!

I also love the school Valentine's Day parties.
I mean, when else do you get to eat ice cream sundae's at 10:30 in the morning?

And cookies and candy...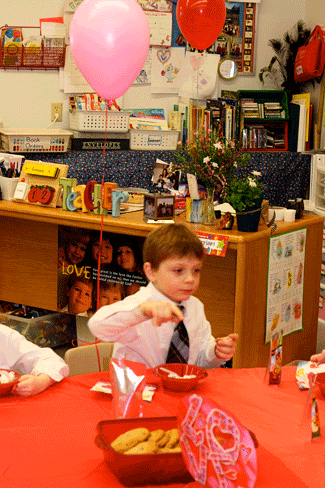 and pass out little gifts to all of your friends!

In Mister Luke's class, they played Cupid says. The kids were supposed to make an X when they heard Cupid says kiss...
and they were supposed to make an O when they
heard Cupid says hug!
Here they said hug and Mister Luke was out!
Jackie Boys favorite was this giant pink donut.
I really wanted to eat one as well as the cookies and ice cream, but I survived Valentine's Day with minimal damage.
What was I ever thinking saying something silly like Valentine's Day is a Hallmark holiday?
What is your favorite thing about Valentine's Day?