A few afternoons ago, it was a beautiful day and we were waiting outside for Jackie Boy to finish his piano lesson at our very wonderful local music school.
And there just happened to be tons of leaves on the grass.
Which meant that piles must be made.
Little Bear loved plowing his way through
the piles,
kicking up the leaves.
Mister Luke decided to throw them in air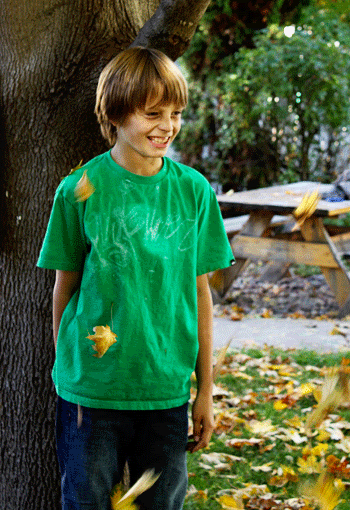 creating "raining leaves."
How much better can it get than resting in a pile of leaves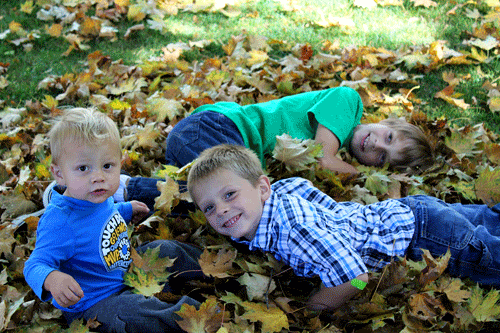 on a lovely warm autumn day?
If they were girls, they might have stayed like that.
But, they are not.
They are ALL boy.
So, this is what ensued.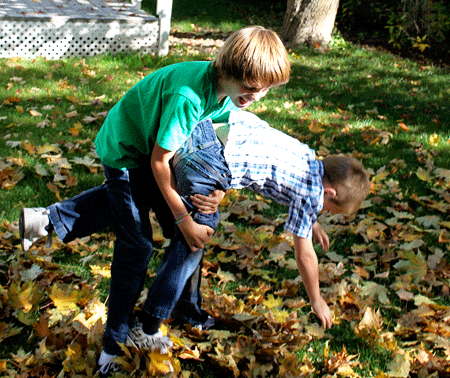 And Little Bear stood back, looking slightly concerned.
And this continued,
and he still looked a little unsure about the whole thing.
Finally, Jackie Boy finished his lesson
threw some leaves of his own
and let me get a fall photo of all four!
You just know how happy I was that my camera just happened to be in the car.