The other day I took a moment. alone. to try something new.
This was my view
on
a cross country ski course that doubles as a golf course in the summer.
Cross country skiing has always been one of those things I thought I would dislike... a lot.
But, friends here have been raving about it so I finally decided to try it.
I rented some equipment from this cute little shack.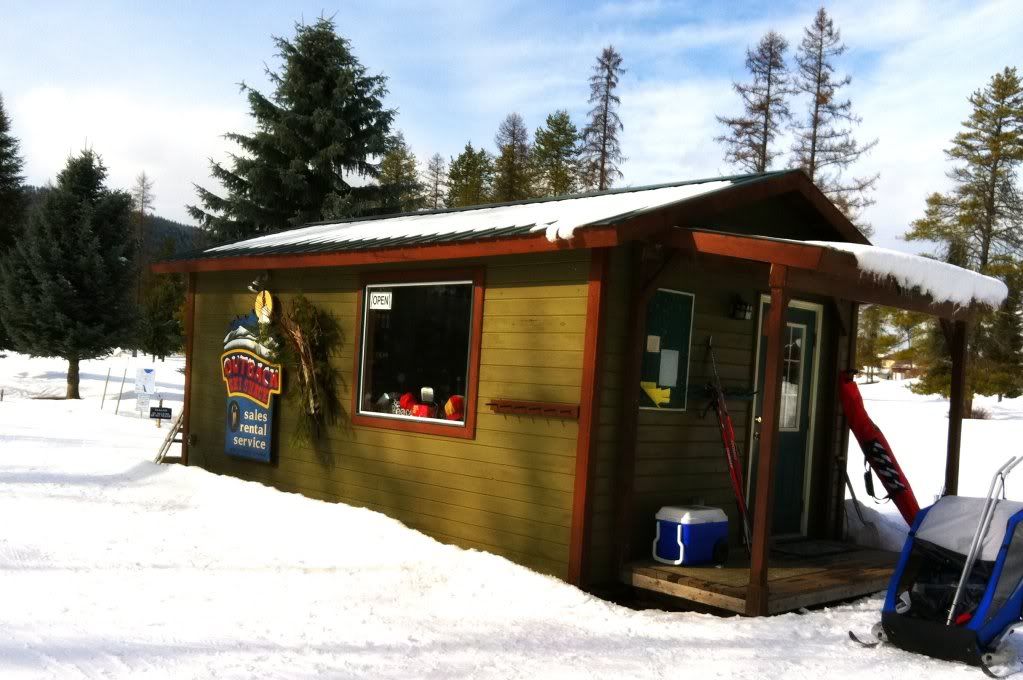 and decided that I prefer cross country ski boots by leaps and bounds to the confinement of downhill ski boots.
And I set out in rare solitude on a warm blue day.
I went at my own pace and enjoyed stopping to look at the mountains in the distance, the woman in a fluffy pink hat skimming in the snow across the way, the streaming white clouds in the arching vibrant sky.
I listened to my own breath, felt the air cool my lungs, pushed forward using neglected muscles that would be sure to tell me how I'd used them for days to come.
I looked and listened and absorbed.
And I gave thanks for the gifts of my day.
I tried something new and loved a thing I thought I'd dread.
I really loved it.
It was the mixture of outdoor splendor, quiet solitude and physical exertion...
and a thankful heart.
What is something new you are trying?